Content & Social Media Manager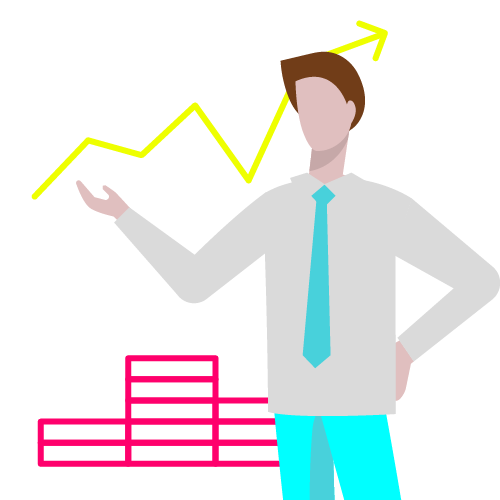 Milan, Italy
About Jobrapido
Jobrapido is the world's leading job search engine. As industry frontrunners Jobrapido is shaping a new standard in online job searching; to revolutionize the way people get jobs. Jobrapido analyses and aggregates job listings from all over the web, so that candidates can find all relevant jobs in one place. Using pioneering technology and innovative products, Jobrapido connects the dots between great employers and stellar candidates.
Established in 2006, Jobrapido lists over 20 million jobs every month, records 60 million visits per month and has almost 100 million registered users. From its headquarters in Milan, Jobrapido conducts business in 58 countries, and helps job seekers to apply for a role in line with their expectations, and those who offer jobs find the right candidate for the role. From April 2014, Jobrapido is part of the Symphony Technology Group (STG).
Our offices Head Quarters are located in the beautiful Cadorna Square at a walk distance from the train station and the tube.
Who are we looking for?
We are looking for a Content & Social Media Manager you will have the overall responsibility to define and develop the content needed to assure a coherent brand expression at all physical and digital touchpoints
Responsibilities
As Content & Social Media Manager, you will be responsible to:
Produce, prepare and schedule content across multiple marketing channels (blogs, social media, email, website and other digital platforms) directly or managing internal resources and/or external suppliers
Proactively develop and manage editorial calendar and organization workflows; contribute to development and then manage and coordinate corporate digital channels, including company blogs and social media channels
Edit, proof read and improve content produced in-house and by external suppliers to make sure it is consistent with the brand voice, style and tone, according to company guidelines and needs
Ability to write and edit effective copy for various marketing collaterals including product sheets, customer stories; headlines, CTAs, marketing landing pages, paid ads, and emails campaigns
Demonstrate strong storytelling skills and ability to transform technical concept into benefits for target audience
Align the evolution of the brand expression in all physical and digital touchpoints by providing clear guidelines
When needed, conduct research on competitors and market trends to enhance contents
Continually raise the bar on creativity, writing fresh copy and iterations that connects with our audience and drives action
Think creatively to produce new ideas to ensuring objectives, timelines and budgets are met
What are the competencies & qualifications needed?
5+ years of content marketing/editing experience (including social media management) with expertise in technology, preferably within an online player or a digital agency
Bachelor's degree in Marketing, Communication or related fields with an emphasis in digital marketing, digital communications
Great skills in storytelling, solution creation, presentation
Knowledge of online content strategy and creation; content marketing tactics, messaging, positioning
Knowledge of the logic and best practices to manage the main social channels – B2B and B2C – adapting content, messages and style to each
Editorial mindset, experience as a copywriter or editor or related role with excellent communication and writing skills in Italian and English
Editorial requirements include SEO knowledge, content categorization and structure, content development, distribution and measurement.
Experience in managing websites on a CMS platform; medium to advanced knowledge of WordPress
Able to work autonomously, to set priorities and handle multiple projects in a highly dynamic and demanding environment
Excellent communication skills, creativity and a positive, collaborative spirit for teamwork
What do we offer?
Attractive package.
Dynamic, friendly and multicultural environment (+15different nationalities).
Professional growth in an attractive, ethical, growing industry.
Beautiful Offices in the centre of Milan, with park view, fully equipped kitchen and relax and play-room.
Flexible working hours.
Modern remote working policy.