Data Scientist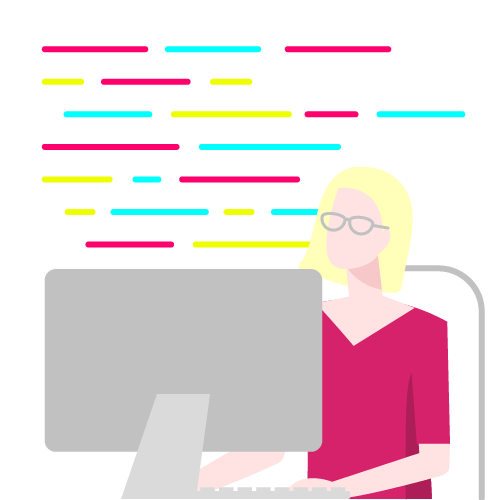 Milan, Italy
About Jobrapido
Jobrapido is the world's leading job search engine. As industry frontrunners Jobrapido is shaping a new standard in online job searching; to revolutionize the way people get jobs. Jobrapido analyses and aggregates job listings from all over the web, so that candidates can find all relevant jobs in one place. Using pioneering technology and innovative products, Jobrapido connects the dots between great employers and stellar candidates.
Established in 2006, Jobrapido lists over 20 million jobs every month, records 60 million visits per month and has almost 100 million registered users. From its headquarters in Milan, Jobrapido conducts business in 58 countries, and helps job seekers to apply for a role in line with their expectations, and those who offer jobs find the right candidate for the role. From April 2014, Jobrapido is part of the Symphony Technology Group (STG).
Who are we looking for?
We are looking for an enthusiastic Data Scientist to join the Product Team in Milan.
Key Duties and Responsibilities
As a Data Scientist, you are responsible for Delivering valuable insights from data that bring value to the business, by:
Supporting Business with DAD (Discover/Access/Distil) activities such as:
Discover: search, scout, find, identify the sources of good data, and related metrics
Access: collect data from multiple sources (SQL / API, a web crawler, CSV, etc.)
Distil: extract value from data, supporting Business decision making.
Use advanced analytics techniques to create new ways of figuring out customer behaviors
Reporting and analysis of optimization tools that include A/B or multivariate testing to drive fundamental improvements to the site experience
Applying expertise in quantitative analysis, data mining, and the presentation of data to see beyond the numbers and understand how users interact with our websites and apps
Working with other teams in the business to integrate web analytics into larger data warehouses in order to deliver richer insights and a 360-degree view of the customer
Combining theoretical knowledge and hands-on experience in statistical techniques and machine learning algorithms
To succeed in this role, you should have the following skills and experience
Data cleaning: clean large data set from missing values and outlier
Data analysis: aggregate different data set to unify dimensions of analysis and create KPIs
Statistical analysis: apply statistical model to identify data trends and prove validity of the model
Very good knowledge of SQL
Good knowledge of Python
Algorithm Development: basic knowledge of scripting and software programming
Data mining: apply complex algorithm technique to identify patterns
Excellent Analysis & Interpretation: ability to find the best solution using data understanding and managing statistical complexity
Goal oriented: ability to deliver results meeting customer expectations
Continuous learning: motivated to increase his/her knowledge through a constant process of learning and researching
Tenacity: capability to persist in looking for the right solution
Adaptability: ability to modulate approach and communication according to the audience
Bachelor's Degree in Mathematics, Statistics, or Engineering and at least 2 years of experience in similar roles are minimum requirements
Fluent in English, Italian very nice to have