Digital Marketing Intern Categoria Protetta L.68/99 art 1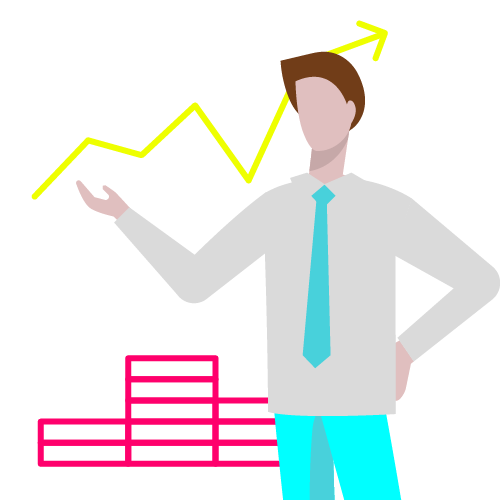 Milan, Italy
Are you graduating or recently graduated and looking for a great work experience to enter the Job world and improve your Marketing skills in a Internet Company?
At Jobrapido we work together in an international environment and we work to Revolutionize the way people find jobs!
We're looking for brilliant trainees, who join our multicultural Marketing team to support the daily activities and to be active part of each project.
About Jobrapido
Jobrapido is the world's leading job search engine. As industry frontrunners Jobrapido is shaping a new standard in online job searching; to revolutionize the way people get jobs. Jobrapido analyses and aggregates job listings from all over the web, so that candidates can find all relevant jobs in one place. Using pioneering technology and innovative products, Jobrapido connects the dots between great employers and stellar candidates.
Established in 2006, Jobrapido lists over 20 million jobs every month, records 60 million visits per month and has almost 100 million registered users. From its headquarters in Milan, Jobrapido conducts business in 58 countries, and helps job seekers to apply for a role in line with their expectations, and those who offer jobs find the right candidate for the role. From April 2014, Jobrapido is part of the Symphony Technology Group (STG).
Our offices Head Quarters are located in the beautiful Cadorna Square at a walk distance from the train station and the tube.
Who are we looking for?
We're looking for brilliant trainees, who joins our the Talent acquisition Team to support the daily activities and to be active part of each project.
Responsibilities
You will be part of the Marketing Department
You will be working with department Team Leader and be responsible for hands on projects.
You will have a great opportunity to develop in-depth knowledge on Marketing projects and gain experience, by meeting and working closely with experienced colleagues.
What are the competencies & qualifications needed?
You are recently graduated or graduating at university in Economics, Statistics, Computer/Data Science, Marketing, Social Sciences, Humanities Studies.
Passion to join the Internet industry
Eager to learn and enjoy an ever-changing environment
You have an analytical mindset
You will be able demonstrate excellent written and verbal communication skills in English and Italian
You have the right to work in the country you are applying for
You have a positive approach and enthusiasm
Personal attitude to continuous improvement
Great communication skills
High level of flexibility and adaptability
What do we offer?
6 months paid internship.
Company Laptop.
Dynamic, friendly and multicultural environment (+15different nationalities).
Professional growth in an attractive, ethical, growing industry.
Beautiful Offices in the centre of Milan, with park view, fully equipped kitchen and relax and play-room.
Flexible working hours.
Modern remote working policy.