Process Specialist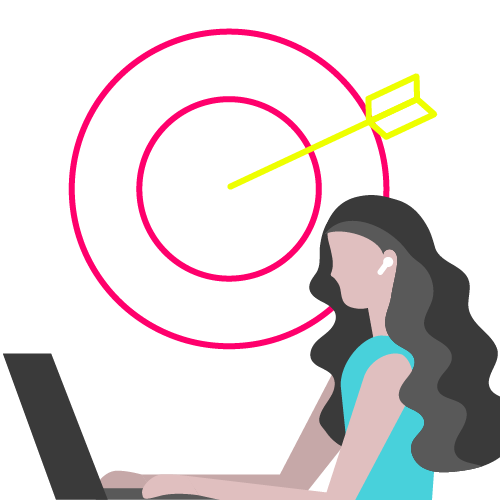 Berlin, Germany
About Jobrapido
Jobrapido is the world's leading job search engine. As industry frontrunners Jobrapido is shaping a new standard in online job searching; to revolutionize the way people get jobs. Jobrapido analyses and aggregates job listings from all over the web, so that candidates can find all relevant jobs in one place. Using pioneering technology and innovative products, Jobrapido connects the dots between great employers and stellar candidates.
Established in 2006, Jobrapido lists over 20 million jobs every month, records 60 million visits per month and has almost 100 million registered users. From its headquarters in Milan, Jobrapido conducts business in 58 countries, and helps job seekers to apply for a role in line with their expectations, and those who offer jobs find the right candidate for the role. From April 2014, Jobrapido is part of the Symphony Technology Group (STG).
Where your expertise is needed
We are looking for a Process Specialist to join our Revenue Strategy & Operations Team. The Revenue Strategy & Operations Team is responsible of the website's monetization, focusing on finding the perfect setup for hundreds of job ads campaigns to fulfill the customers goals and maximize our revenues. To make this happen, you need a mix of analytical mindset and business understanding: you can go all the way from running a SQL query to extract and analyze the data, to the definition of a clear problem statement, to the ideation of the process/tool/feature that will solve that problem at scale.
As a Process Specialist you will help the team to:
Analyse data on job seekers behaviour and our marketplace dynamics to understand what are the drivers of the monetization.
Elaborate and implement corrective actions to improve monetisation's related KPIs, such as RPM (revenue per a thousand impressions of an ad) and RpV (revenue per visit).
Critically evaluate and challenge our operational processes, identify improvement areas and opportunities for increased automation.
Take ownership of initiatives and projects aimed at a more efficient yield management. Drive the solution-design of tools & processes from idea to implementation.
Collaborate effectively with main internal stakeholders (i.e. Product and Tech, Traffic, Sales & CSM).
What we are looking for
Experience (2-4 years) in process management, product analytics, digital marketing or a similar position requiring high-level of performance oriented problem solving, ideally in a marketplace or e-commerce retail.
Excellent analytical skills. Spreadsheet and SQL is your bread and butter.
You are fluent in English and you are a great communicator, able to "sell" your ideas effectively.
Proven track record of working in a tech environment. You speak the language of business but understand the technical implications and the process of moving from first ideation to eventual go-live.
Self-starter and entrepreneurial attitude, taking responsibility for the success and performance of the processes under your responsibility.
What do we offer
Full remote position during the 1st year and hybrid remote working model to follow
Flexible working hours
Attractive package
Dynamic, friendly and multicultural environment (+15 different nationalities).
Professional growth in an attractive, ethical, growing industry