Product Manager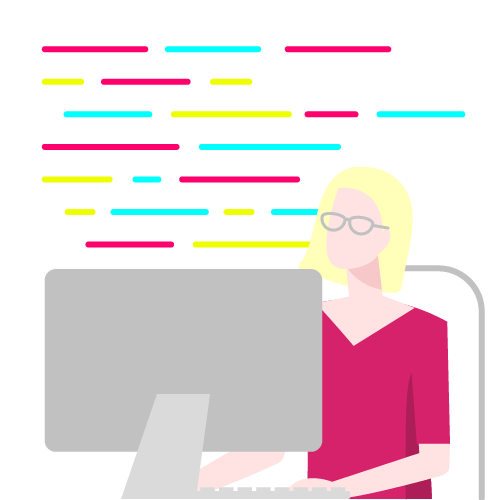 Milan, Italy
About Jobrapido
Jobrapido is the world's leading job search engine. As industry frontrunners Jobrapido is shaping a new standard in online job searching; to revolutionize the way people get jobs. Jobrapido analyses and aggregates job listings from all over the web, so that candidates can find all relevant jobs in one place. Using pioneering technology and innovative products, Jobrapido connects the dots between great employers and stellar candidates.
Established in 2006, Jobrapido lists over 20 million jobs every month, records 60 million visits per month and has almost 100 million registered users. From its headquarters in Milan, Jobrapido conducts business in 58 countries, and helps job seekers to apply for a role in line with their expectations, and those who offer jobs find the right candidate for the role. From April 2014, Jobrapido is part of the Symphony Technology Group (STG).
Who are we looking for?
We are looking for a Digital Product Manager who will translates business needs into technical specifications, which lead to product development. The incumbent, working in team with JR Developers, specifies new features and user interfaces, based on the analysis of users' behaviours and other business metrics.
The Digital Product Manager defines the plan to implement new features, coordinates related projects, manages relationships with suppliers in order to achieve project goals defined on roadmap. The incumbent is required to review/test any completed feature, to check the quality of the product and the features' effectiveness, to suggest improvement by taking into account the potential impact of them on all the departments involved, and by pondering pros and cons and the business impacts of what proposed.
What will you be doing?
As Digital Product Manager you will be responsible to:
Ensure the product consistency across all Jobrapido departments
Care about product development and product performances
Satisfy business and technical needs
Ensure cross-team effective communication
Bring new product initiatives from design to production
Follow and monitor the lifecycle of the delivered product initiatives
Active participation during product prioritization meeting to ensure on time and successful delivery of product initiatives
What are the competencies & qualifications needed?
Significant working experience as product Manager in tech companies;
Deep knowledge of Agile/Scrum/Kanban methodology;
Knowledge of A/B tests methodology and tools;
Good Analytical reasoning and Data-Driven skills;
Basic knowledge of Office Suite, Html, SQL, CSS;
Knowledge of JIRA is a plus.
Proficiency in English: English is the company's reference language for internal communications, product design and documentation.
great communication skills: being able to communicate complex information clearly to many different audiences;
problem solving: use be Inductive reasoning to face and solve complex situations;
motivation – to roll up sleeves and get stuck in; not to wait for people to hand things on a plate;
organizational skills: being able to prioritize, to keep strategic and high-level information handy at all times, as well as up-to-date information about features and other product details;
accuracy: have great attention to details, both business and tech.
What do we offer?
Attractive package.
Dynamic, friendly and multicultural environment (+15different nationalities)
Professional growth in an attractive, ethical, growing industry.
Beautiful Offices in the centre of Milan, with park view, fully equipped kitchen and relax and play-room
Flexible working hours
Modern remote working policy